If you love city life, Pereca 11 is the ideal place for you. It doesn't matter if you live to work or if you work to live, here you can live, work and enjoy life in the rhythm of the city.
Comfortable apartments on a quiet street in the heart of Warsaw city centre. Excellent communication links with the rest of the city as well as shops, restaurants, cafes, sports clubs and entertainment centres all just a stone's throw from your home. Pereca 11 – feel at home.
In the Pereca 11 building on the ground floor you will find Żabka grocery store, Malinovska Hairdresser hairdresser, Speed Queen self-service loundry and LaLucy coffee shop.
international corporations
Q22 is a brand new office building on the corner of Grzybowska and Jana Pawła streets. If offers approximately 50,000 m2 of modern office space and houses the headquarters of many large companies. Also located in Q22 is the largest organic health-food store in Warsaw. Walking from Q22 to Pereca takes less than 10 minutes.
One of the most important communication junctions in the city centre. The metro station here links both East and West Warsaw and many of Warsaw's public transport tram and bus lines pass through this junction making if extremely easy for residents of Pereca 11 to negotiate their way around the city.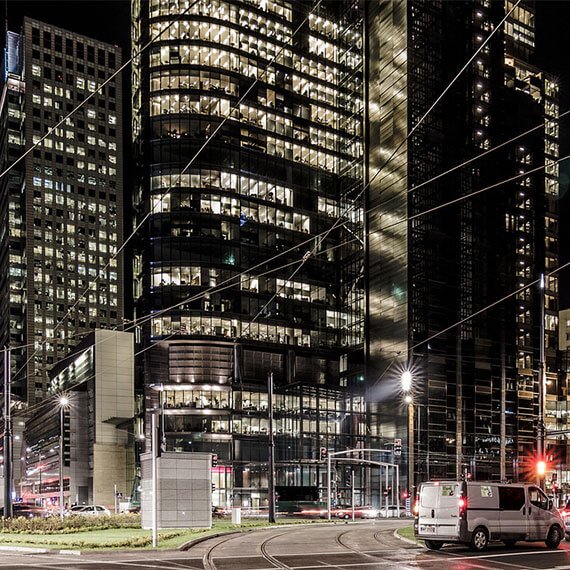 Situated in the heart of Warsaw, Zlote Tarasy shopping centre is an exceptional place for the latest fashions, meetings with friends and many other forms of entertainment. It's proximity to the central station, The Palace of Culture as well as many large international hotels means that it is visited by tens of thousands of people everyday. Within 10 minutes walking distance of Pereca 11.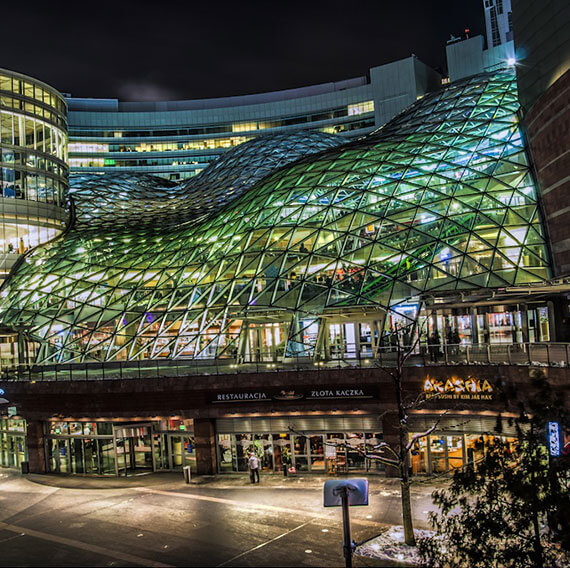 Warsaw Central station is the main train station in the capital city. From Warsaw Central you can not only travel to other districts of Warsaw using local trains but also avail of the numerous national and international rail connections as well as travel to Chopin Airport directly avoiding all the traffic.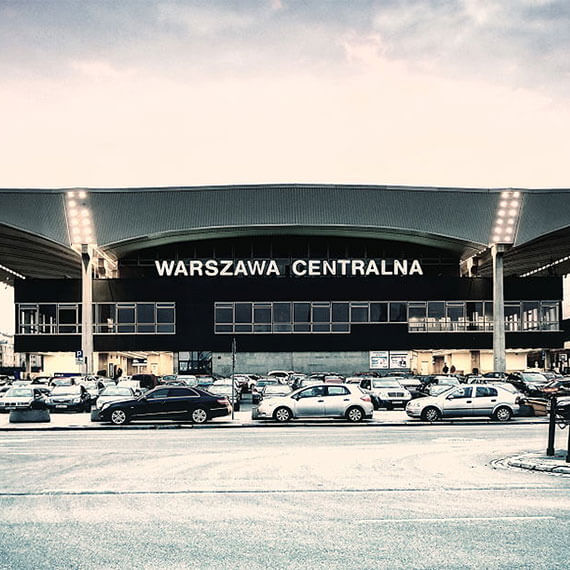 Only a few minutes walking distance from Pereca we can find one of the most important buildings on the Warsaw office market. Towering over Daszynskiego roundabout is one of the tallest office buildings in Europe, Warsaw Spire.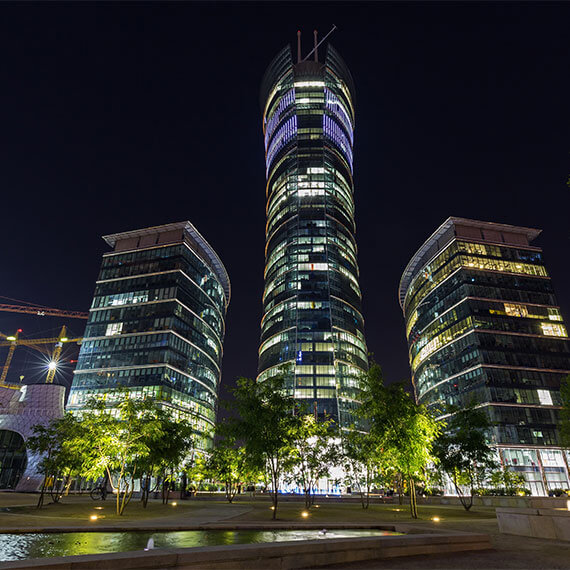 From Warsaw Spire via Europejski Square we come to Grzybowska Street. This is one of the better-known streets which for the past several years has been undergoing a significant makeover filling up with new hotels, office and residential buildings. When walking along Grzybowska towards Grzybowski Square you can step in to new restaurants, cafes and shops.
Located behind Hala Mirowska, one of Warsaw's better known city markets, a new modern style bazar was recently opened, Hala Gwardii. It opens its doors on Friday for the whole weekend and is not only a place in which visitors can buy locally produced organic food and other products but also has a whole section dedicated to food and dining which is buzzing with action non stop.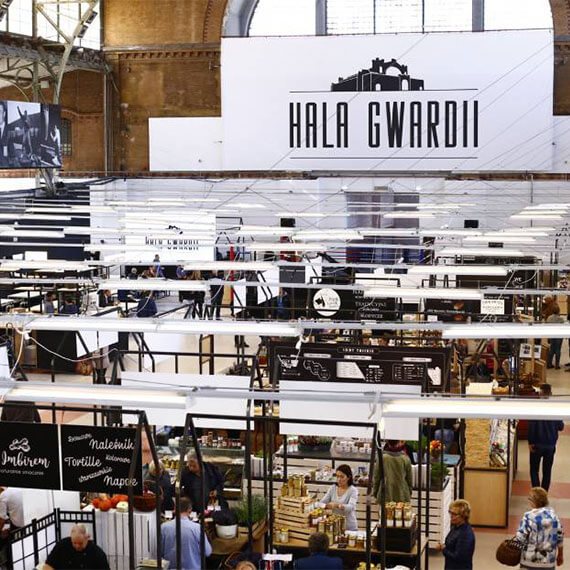 Live your life in modern, comfortable surroundings. Furnished or unfurnished apartments of different shapes and sizes finished to a high standard. Live, work and enjoy life in the heart of the city.
Do you work to live or live to work? At Pereca 11 you can live your life but not be too far from work. Value your time? Then don't waste it - live near Warsaw's modern business center.
2) Enjoy your life in the city with family and friends. The city will not be closer. Restaurants, cafes, bakeries, bars, shopping centers, parks are just around the corner. What is more in our building you will find a grocery store, a hairdresser and cafe.